January 21, 2014 in Garden / farm, Printmaking
More screenprinting of circles and type today – still playing around with pieces for Home exhibition book.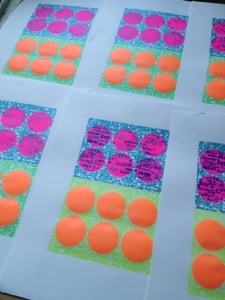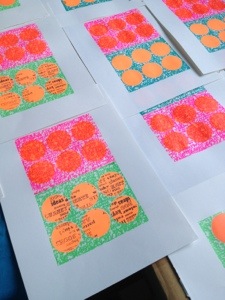 Then into the garden for some compost moving and spreading! Came across this lovely circular piece of ice with 2 leaves trapped in it. Found it on top of a metal bucket of weeds!